This week we celebrate our fifth anniversary of UNITED WIN Logistics. The company thus closes its five-year period in the sector as a great competitor among freight forwarding companies.
In the last year, the company has continued to grow and consolidate its position in an increasingly consolidated and competitive sector. United Win has been offering transport solutions to the global market for over a decade.
We have the knowledge and experience to optimize to the maximum your transport processes. In Spain, we have five offices (Valencia, Madrid, Barcelona, Murcia, and Zaragoza), allowing us to offer a broader and closer service throughout the Spanish territory. Moreover, it has grown nationally, and the effort has allowed them to continue crossing borders and reach countries such as China. This is how Global Cargo System and United Win are gradually creating a consolidated network of offices worldwide. It is present in China, Portugal, Mexico, Egypt, and Spain.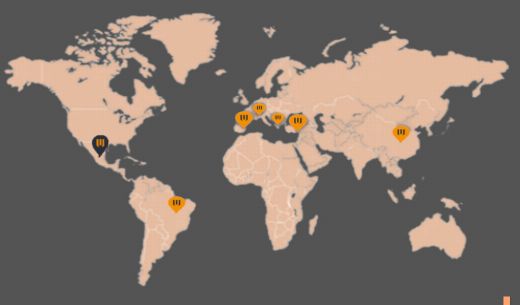 United Win Mexico wants to continue to celebrate its anniversary to offer a better service to all customers who place their trust in them and who accompany them every day to continue working with the same passion and dedication they have done so far. United Win Mexico integrates a team of 13 employees. We also have Ferran de Los Ojos, our CEO/Partner, and Carlos Bosch, our General Manager, both market experts and excellent relationships with local strategic partners.
Mexico is part of our development strategy in the American subcontinent. With sustained economic growth in recent years, the country has a sizable Spanish investment in sectors within the company's product range, collaborating with all industries/customers and providing the added value that characterizes them. We continue our expansion in Latam. United Win Mexico is one of the most established operators of the Spanish capital in the area, with headquarters in Mexico.
If you want more information about our services, we can advise you which of these best fits your business needs. Contact us, and we will help you with the export or import of products.